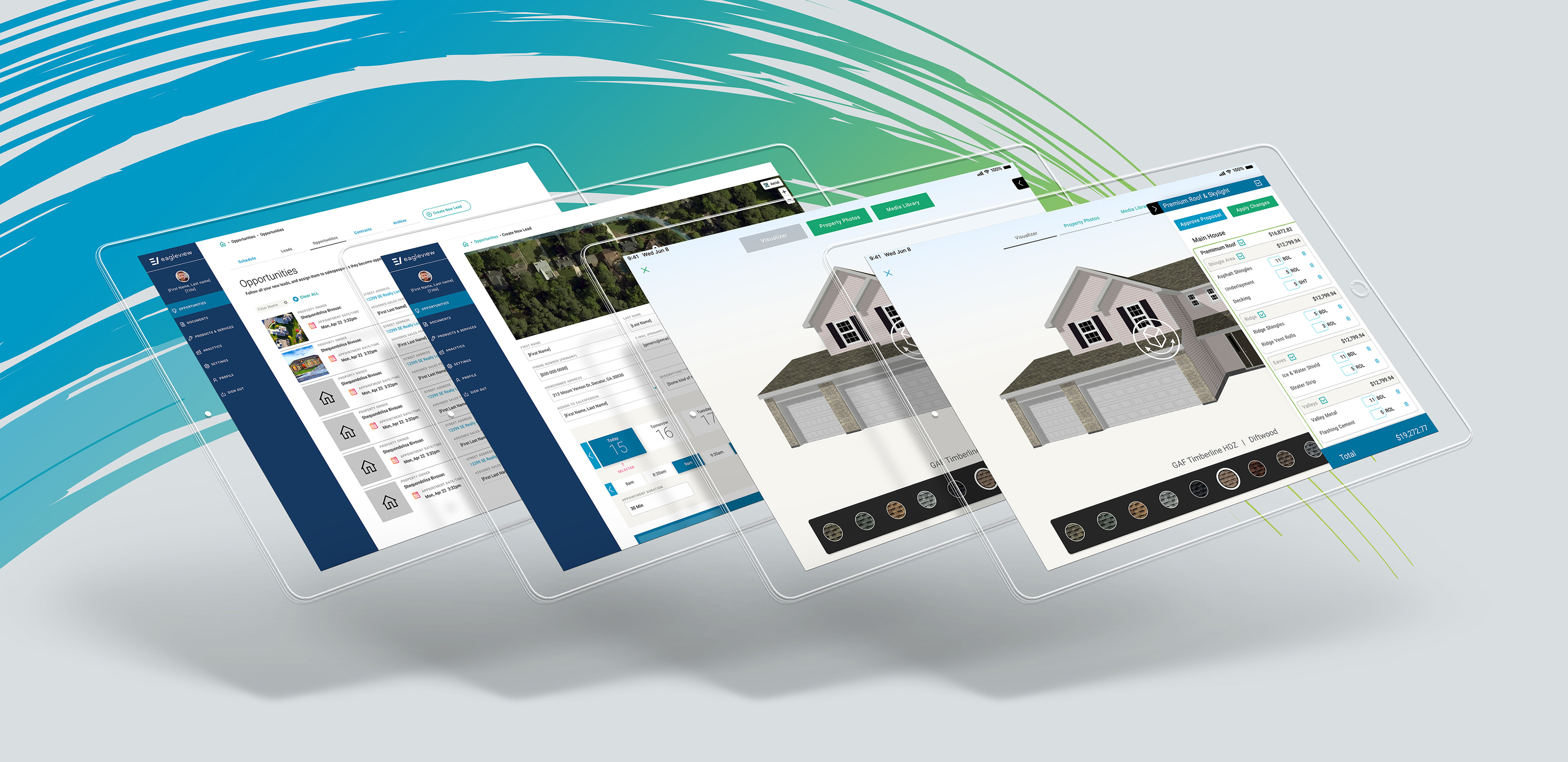 EagleView wanted to understand how they could disrupt the current and often antiquated selling process for home improvement projects and better serve the contractors they partner with by creating an app-based sales tool, targeting roofing contractors to start but with room to expand. Overcoming a lack of technology, trust, and the often very large price tag was a major challenge for contractors interacting with homeowners. 
Selecting a contractor for a home improvement project is a difficult and labor-intensive challenge for consumers. There is also very little information available about how much these improvements should cost, making the decision even harder when they receive very different quotes for the same project. 
Contractors struggle to gain consumers' trust, when many of their choices come down to a gut decision based on how they felt about the contractor. Many still rely on paper and pencil quotes and dangerous in-person roof examinations.
THE OUTCOME

After conducting in-depth interviews with roofing contractors, consumers of roofing projects, and internal stakeholders, we developed a strategy that included the definition of a minimum viable product and a wireframed user experience.
Designing for both web and mobile platforms, our solution allows contractors to go through their entire sales process digitally, encouraging sales of EagleView's proprietary product, digital high resolution aerial imagery with detailed roof measurements.
The tool also improves contractors' sales assessments with the interactive and visually engaging 'presentation' mode in the app, showing homeowners how different shingles and siding will look in real time and a breakdown of the job cost, building trust with homeowners and making them more likely to make the purchase.