Role: Sr. Art Director
Agency: Digitas - Boston
Rebranding, Traditional & Online Advertising, Social Marketing, Event & Trade-show development

As as division of GMAC, SmartAuction is an industry-leading wholesale Internet auction that offers access to a virtual inventory of wholesale vehicles to thousands of eligible dealers of nearly all brands. And they were in need of a serious rebrand. 

This project entailed an overhaul of the SmartAuction brand. And the new mantra developed for SmartAuction is "Keep It Moving." Related to the auto industry term "moving metal". And the idea that a business is more profitable if always in motion.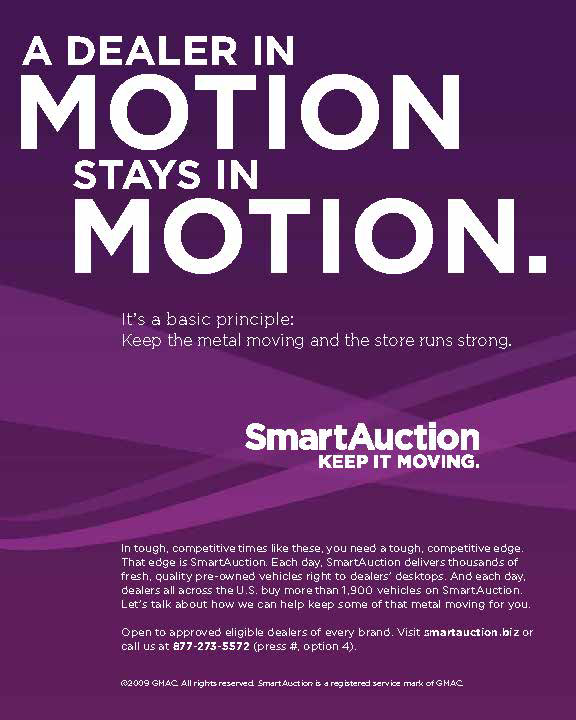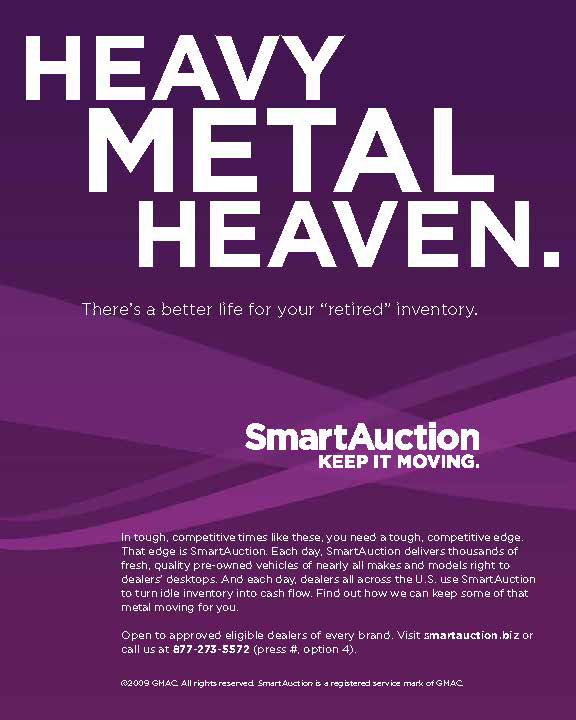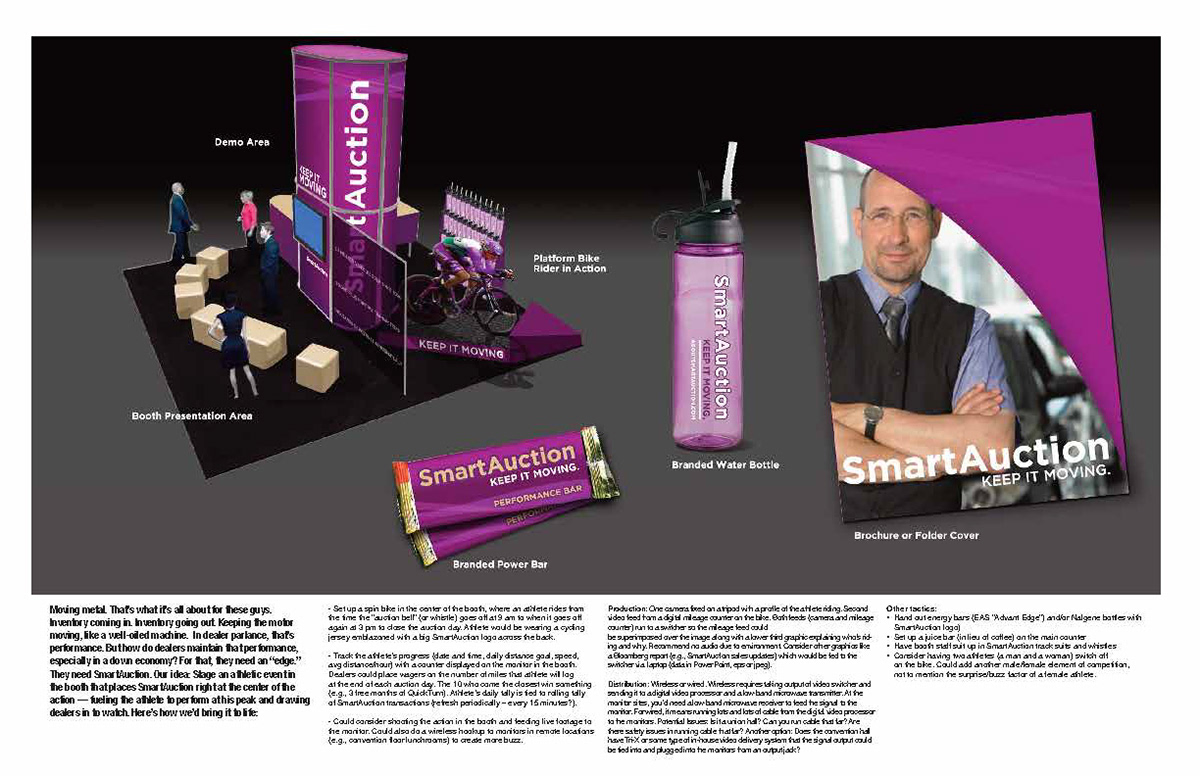 We started the rebrand with a new trade show booth. The booth concept utilized two professional cyclist that represented the meaning of momentum and motion. At each trade show the cyclist on training rollers never stopped cycling. Video of the cyclist were captured by several cameras positioned around the booth and broadcast on to large screen TV as well as a webcast. 

Those not able to attend the trade show were invited to participate via the webcast site. Users could chat with those on computers in the booth, Read industry RSS feeds, watch trade show guest speakers, view and tag pictures posted to the site through Flickr.