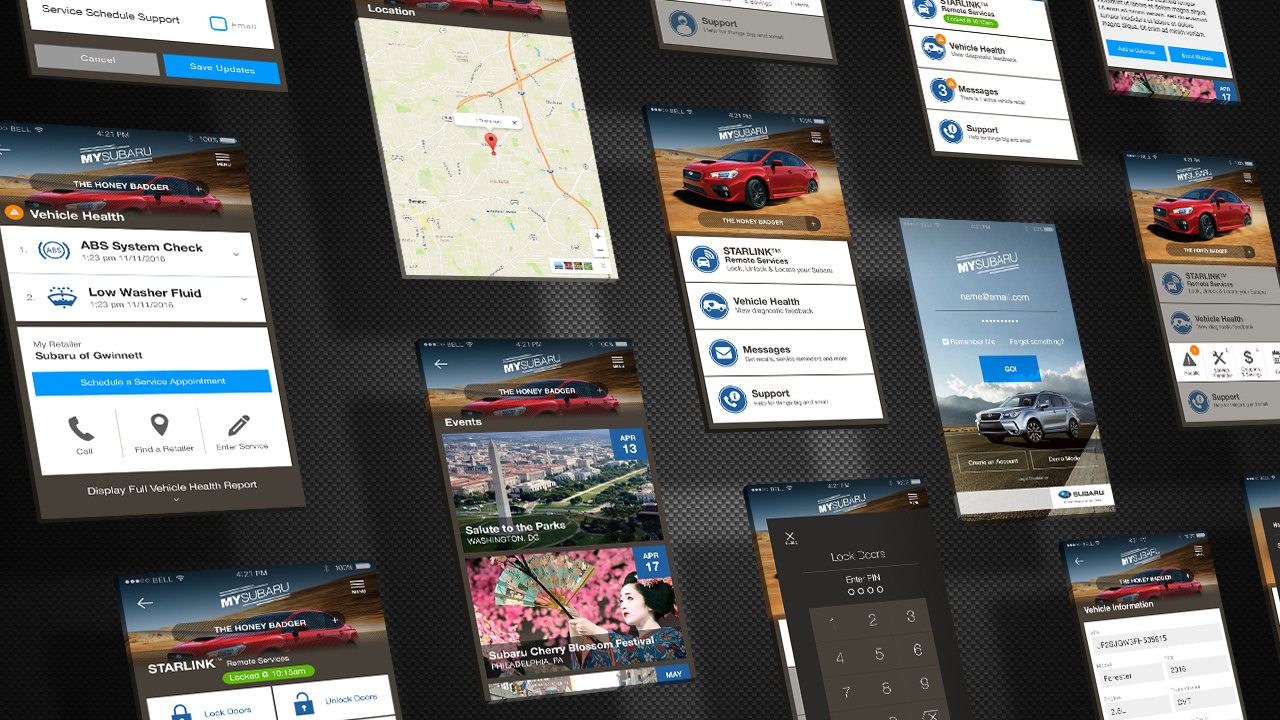 Subaru had released a version of their MySubaru telematics app to accompany their consumer web portal, but consumers had difficulties with it, to the point they were questioning the quality of Subaru vehicles. Both the app and web portal needed a top to bottom overhaul  to accommodate a range of Subaru vehicles spanning decades and a wide array of telematic capabilities (or a total lack thereof).
Customers didn't know if their vehicles even had telematics, let alone understand what those capabilities were, and since there was no education on the app around telematics, customers didn't know if their car or the app was broken when those features wouldn't work. Sales people were not trained on the app, so they were afraid to educate customers about it, leading to more confusion. This lead to reviews of the app scoring below 1 on a scale of 5 on the Apple App Store. 
The app was also out of sync with the web portal, confusing customers about where they needed to go to do their desired action. 
By focusing on making MySubaru user friendly and keeping consistent experiences in design and functionality through the app and web portal, we built and created a harmonious experience with a shared information architecture and content strategy. The strategy accounted for a tiered user experience, that would accommodate users with vehicle models having no telematics to brand new models with full telematics capabilities allowing users to  seamlessly see the actions relevant  to their vehicle.
We focused on educating the user, both within the app and the App Store description, so customers would know exactly what MySubaru could do with their specific vehicle. That education extended to sales info about telematics, so customers could see the advantages of telematics when considering their next vehicle purchase.
After launch, the new MySubaru app's reviews increased in score by 200%, with confusion about which vehicles worked with the app dropping considerably and brand confidence rising accordingly.